Skip Hire in Croydon, Sutton, Wimbledon, Wandsworth

Order now on 0800 118 2450 or 020 3369 9540

We are a fully licenced and registered waste carrier for over 30 years offering very reliable and efficient Skip hire service for both commercial and domestic at very competitive prices. We are able to offer 6 yard, 8 yard, 12 yard and 16 yard skips, even on a same day service. We can also arrange on road permits.

We have our own Recycling centre with a full Environmental Permit enabling us to develope our strong commitment to recycling as much of your waste as possible and minimise the volume taken to landfill.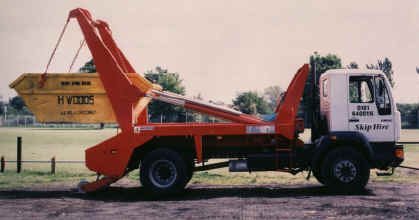 Skip Hire in Croydon, Sutton, Mitcham, Merton, Wimbledon, Bromley, Wandsworth, Streatham, Beckenham, Epsom, Ewell, Dulwich, South London, Surrey


Skip Hire Croydon, Skip Hire Sutton, Skip Hire Mitcham, Skip Hire Merton, Skip Hire Wimbledon, Skip Hire South London, Skip Hire Surrey, Skip Hire Bromley, Skip Hire Beckenham, Skip Hire Wandsworth, Skip Hire Epsom, Skip Hire Streatham, Skip Hire Dulwich, Skip Hire Kingston.

Copyright © 2005 Henry Woods Waste Management Ltd
Last modified: March 23, 2012